Hardwood Stairs and Railings
Hardwood stairs offer a range of benefits that make them a popular choice for homeowners. They are durable, long-lasting, and easy to maintain, making them a practical choice for busy households. Hardwood stairs also come in a variety of species, finishes, and colors, allowing you to create a customized look that complements the rest of your space. Additionally, hardwood stairs are an eco-friendly choice, as they are made from a renewable and sustainable resource. They can also increase the value of your home, making them a smart investment for the long term.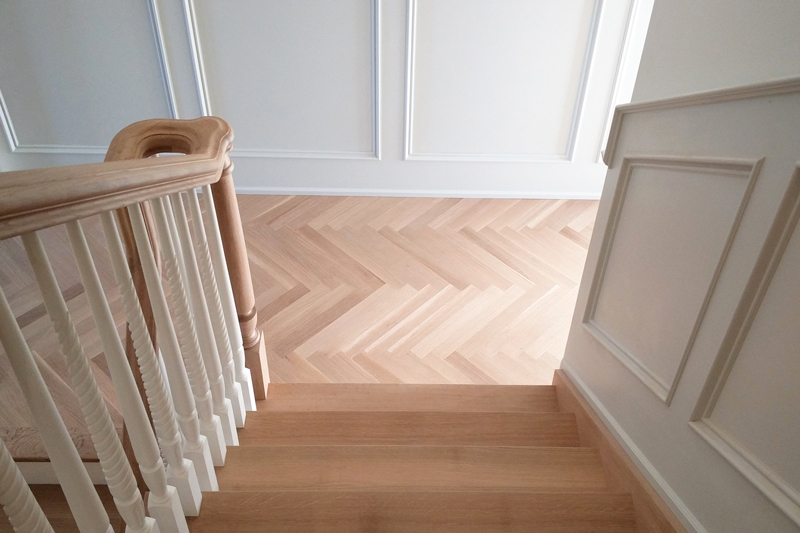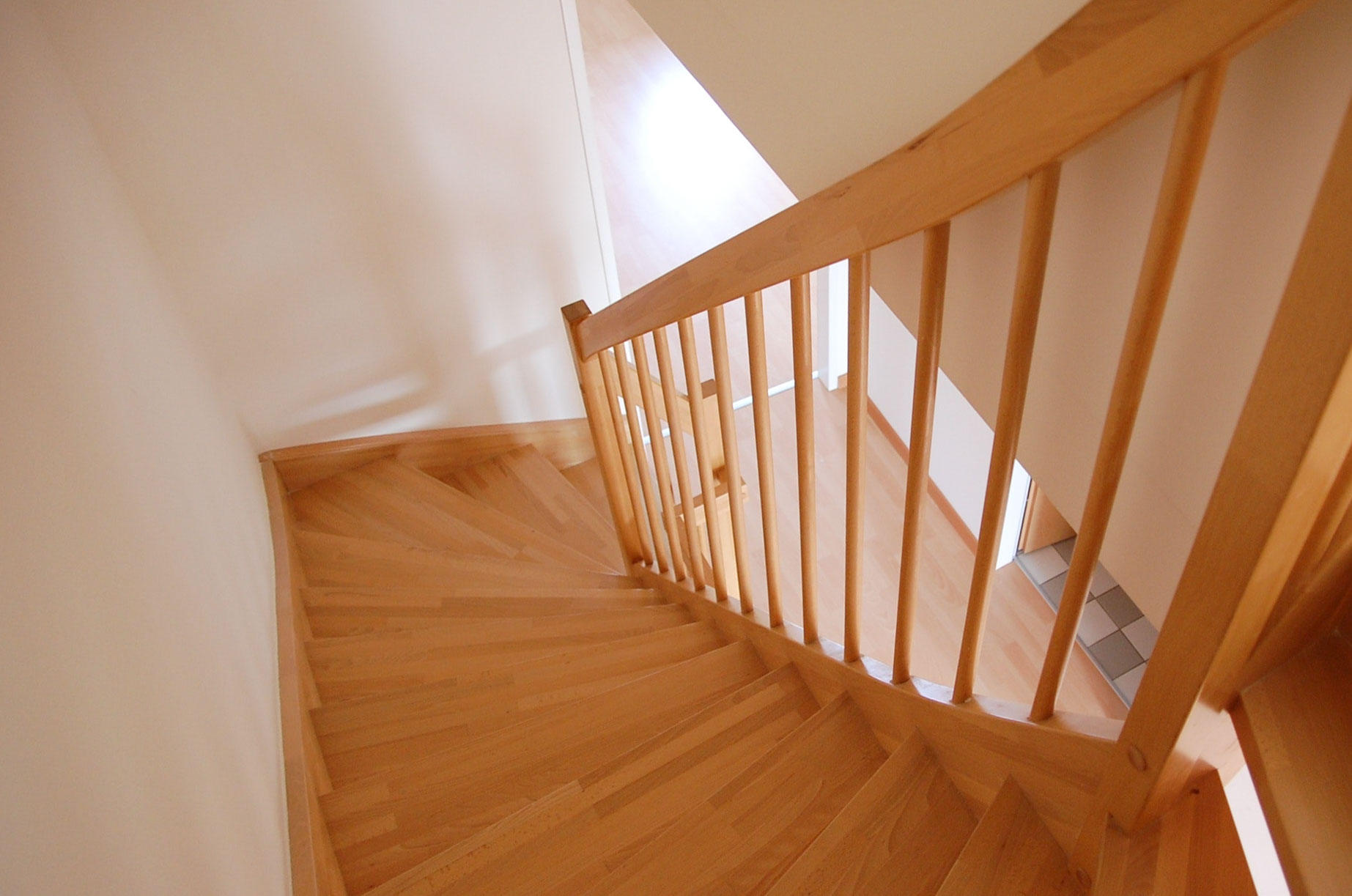 Retreading Services
At Accurate Hardwood Flooring, we work with existing staircases by installing new solid treads and risers. Our experienced team can guide you through the entire process, from selecting the perfect hardwood materials to ensuring a seamless and durable installation. This cost-effective and efficient way to transform the appearance of your stairs will also improve their safety and longevity, while adding value to your property. Let us help you transform your staircase into a stunning focal point of your home.