Beauty and Durability
Hardwood flooring offers a durable, beautiful, and sustainable flooring option that can increase the value and aesthetics of any space.
Hardwood floor installation involves preparing the subfloor, measuring and cutting the wood planks to fit the space, and securing them in place using various techniques such as nailing or gluing. Before installing hardwood flooring, it is important to consider factors such as the type of wood, the subfloor type, and the room's humidity levels. Proper preparation of the subfloor is also crucial to ensure a smooth and long-lasting installation.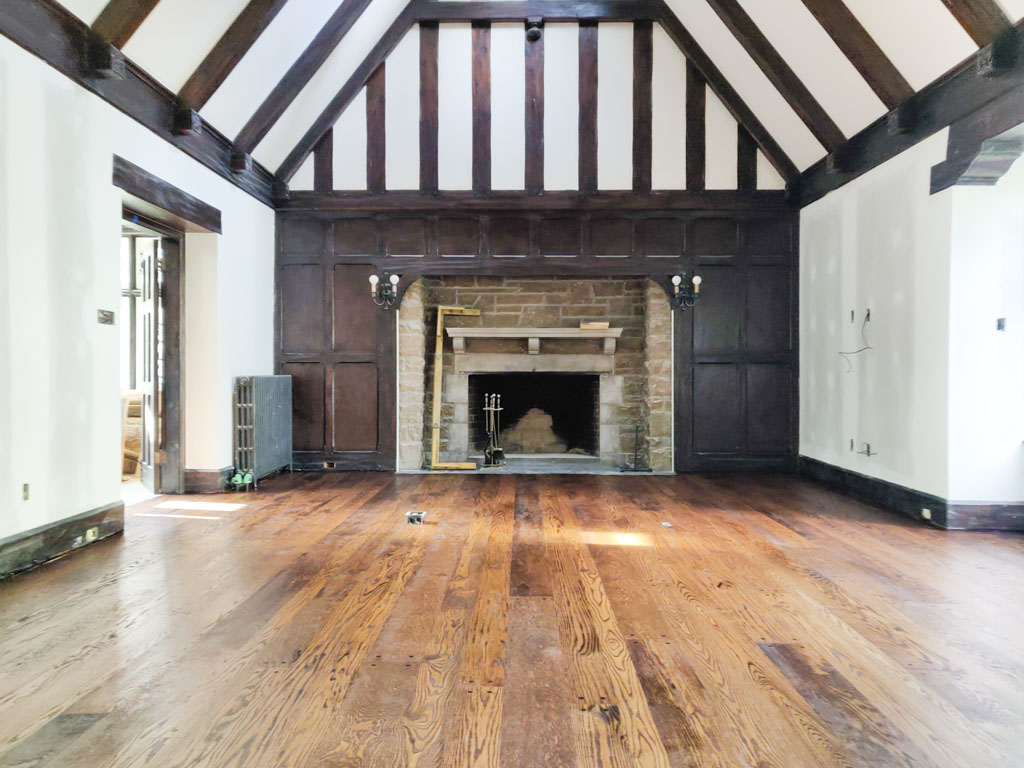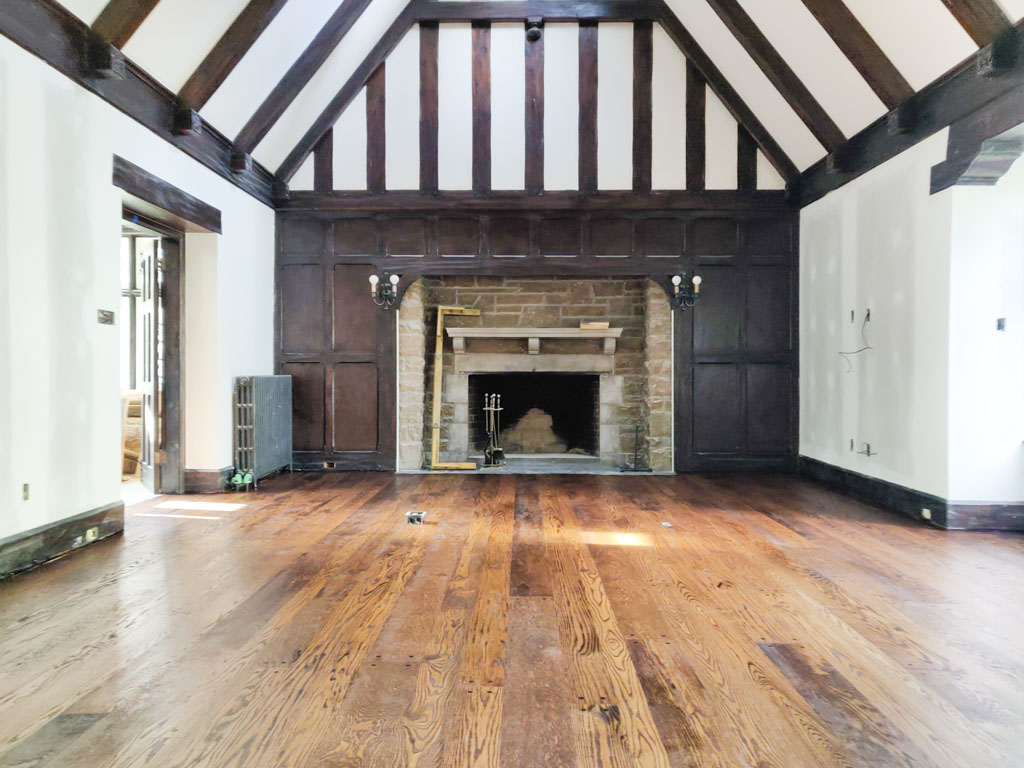 Wide & Narrow Plank
Pre-finished or site finished. Whether your material is 1 ½" wide or 20" wide we install it all with various methods including nail down, dual nail & spot glue or full spread  
Herringbone
A herringbone style floor is also made of rectangular planks, but the planks are cut at a 90-degree angle and arranged in a zigzag pattern to create a continuous V-shape. This creates a seamless line going from row to row. Herringbone pattern is a popular choice for contemporary and modern interiors, adding a sleek and sophisticated look to the room.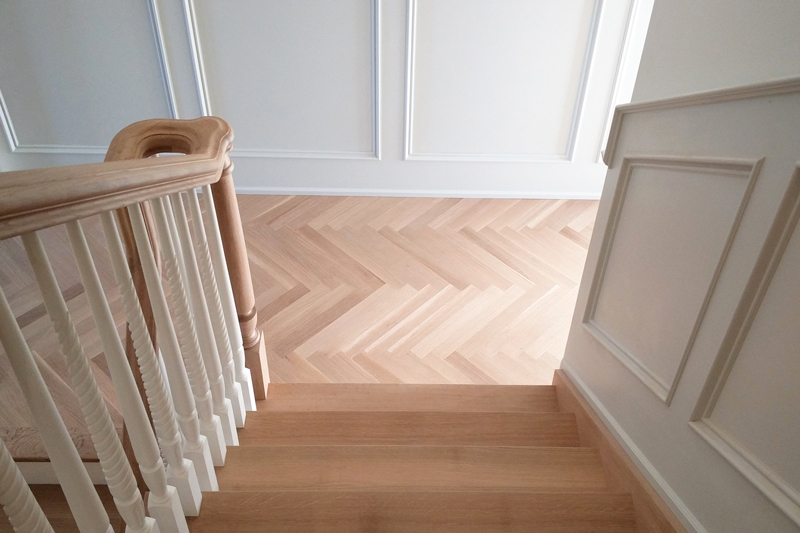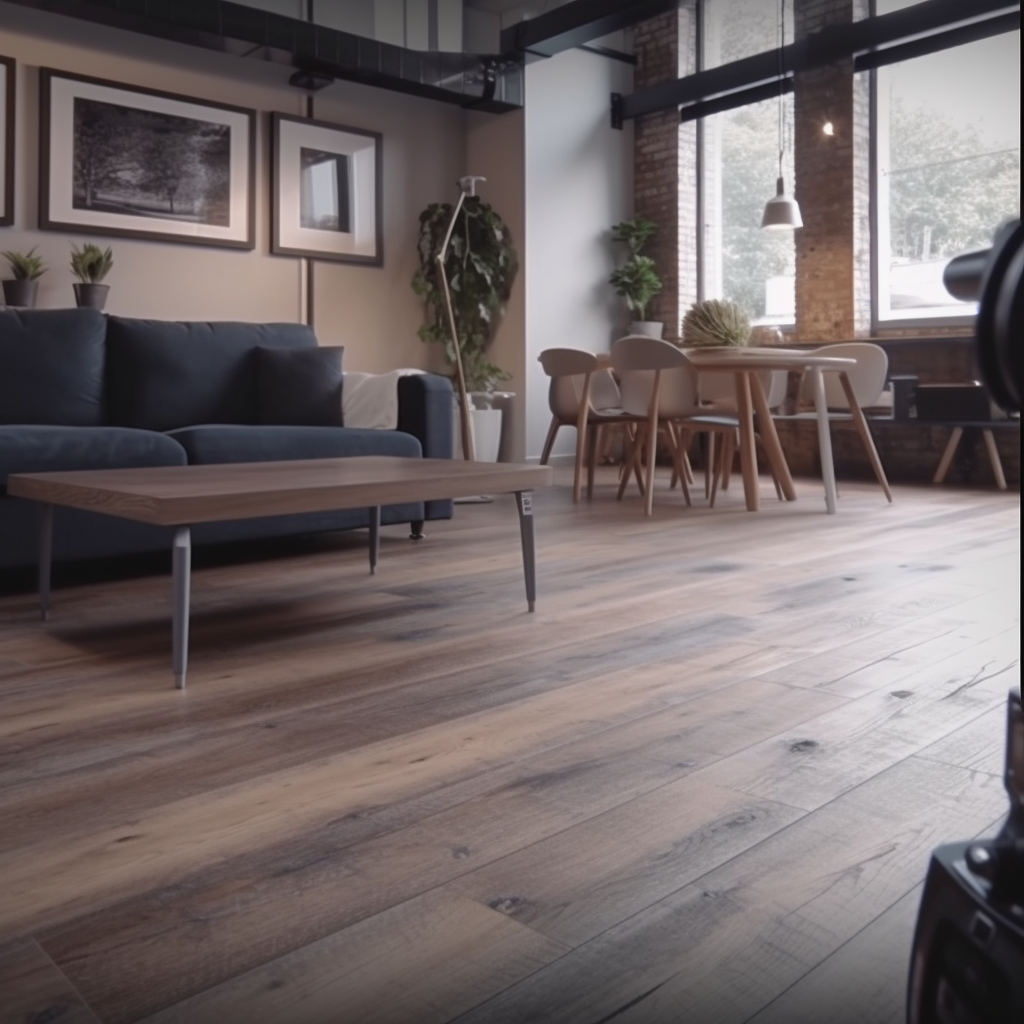 Vinyl
Vinyl is a type of flooring that consists of interlocking vinyl planks that can be installed without the need of glue/nails or planks that can be installed with a full spread glue down method. The benefits of vinyl flooring include its durability, affordability, and easy maintenance, making it an ideal product for commercial spaces and home basements
Laminate
Laminate is a type of flooring that is made up of a MDF core with a top image layer (typically mimicking a real floor).  The MDF core is typically denser and more stable than other types floors, which can make it a more durable and long-lasting option. This type of floor is always installed using a click method without the use of glue or nails.